9 March 2023
New DE-CIX as a Service location in Pakistan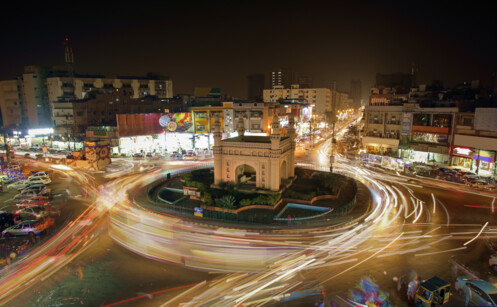 DE-CIX has signed a strategic partnership with Pakistan Telecommunication Company Limited (PTCL), the largest integrated information communications technology company of Pakistan, to establish an Internet Exchange in Pakistan. The exchange will be housed as a redundant setup in the data centers of PTCL.
Hub for regional connectivity
The interconnection platform will be operated by DE-CIX under the DE-CIX as a Service model, and built on our award-winning infrastructure, including a full set of peering, cloud connectivity, and other interconnection services. The platform is set to serve as a hub for regional connectivity, enabling local networks low-latency interconnection and localization of global content, while increasing network stability, scalability, and security.
The DE-CIX as a service program includes a set of services – such as installation, maintenance, provisioning, marketing, and sales support – designed for digital infrastructure operators to create their own IX and interconnection platform, fully operated by DE-CIX. DE-CIX delivers the technical set-up needed for an Internet Exchange as a fully pre-configured and standardized "DE-CIX in a box" solution – easy to plug and play.