7 November 2023
Celebrating the launch of two new locations in Mexico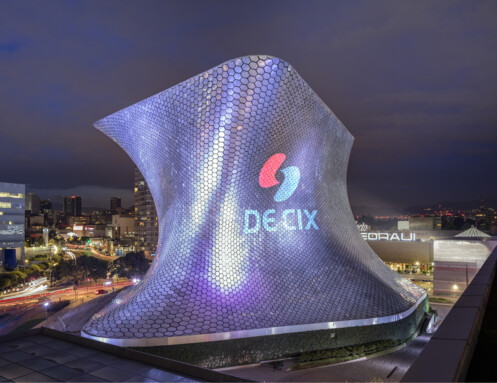 Last night, as part of the Mexico Connect event, we celebrated the inauguration of our first locations in Mexico – DE-CIX Mexico City and DE-CIX Queretaro. Thank you to everyone who joined us from the interconnection industry and local and international enterprises and organizations at the Museo Soumaya.
Our exchanges in Mexico offer resilient, secure, and high-performance interconnection platforms for Internet service providers (ISPs), content and carrier networks, cloud service providers, and businesses of all sizes. Mexico City is the traditional data center location for the country, while Queretaro is developing into a cloud hub with a growing local ecosystem of cloud service providers. The two DE-CIX Mexico IXs are directly connected with each other.
Local interconnection, global reach
Strategically located along the submarine cable routes between North and South America, and enjoying terrestrial connectivity to the US, Mexico is well positioned to enable Mexican and international networks to interconnect locally, reducing data pathways and offering low-latency connectivity.
Additionally, the DE-CIX Mexico platforms are directly connected to our global interconnection ecosystem via DE-CIX Dallas, facilitating low-latency access to North American clouds, content, and applications, as well as to the global DE-CIX ecosystem.